The screen shot below shows what happens when you launch Unreal Tournament 2004 without the DVD in the drive: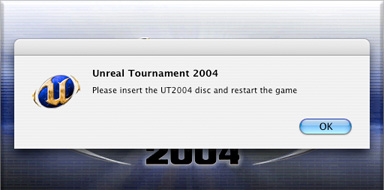 Restart the game, nothing less. How much time would it have taken for the obviously highly skilled programming team that's capable of developing such a game to implement a Quit button and make the OK button check for the disc's presence again? Fifteen minutes? (This includes three minutes of programming and twelve of discussion with the management).
So, laziness or lobotomy?